Get ready to take your gaming experience to a whole new level with the groundbreaking Lenovo Legion Pro 7i. This gaming laptop boasts cutting-edge features and unmatched performance that will transform mobile gaming as you know it. Say goodbye to exorbitant price tags and say hello to unparalleled gameplay. The Lenovo Legion Pro 7i gives you all the power and affordability you need, making any other device seem unnecessary. Let's dive into the thrilling features that make this laptop a true game-changer.
Unleashing the Beast – The Power of the Lenovo Legion Pro 7i
Experience exceptional gaming performance with the Lenovo Legion Pro 7i, powered by Nvidia's second-tier Ada Lovelace GPU. This laptop has a high-performing GPU boasting 7,424 CUDA cores, providing a fantastic gaming experience. The RTX 4080 GPU outperforms the RTX 4090 in certain situations. Its power efficiency and optimized clocking result in exceptional gaming performance.
The Perfect Harmony – Lenovo's Powerhouse Duo
The Lenovo Legion Pro 7i is a remarkable laptop with impressive GPU and CPU performance. With the 13th Gen Intel Core i9 13900HX, a 24-core processor, this laptop provides exceptional processing power. It features eight P-cores and double the number of E-cores, making it an excellent choice for gaming and productivity. The exceptional system performance of the Lenovo Legion Pro 7i has earned it high praise in benchmarks and has solidified its position as one of the best gaming laptops available in the market.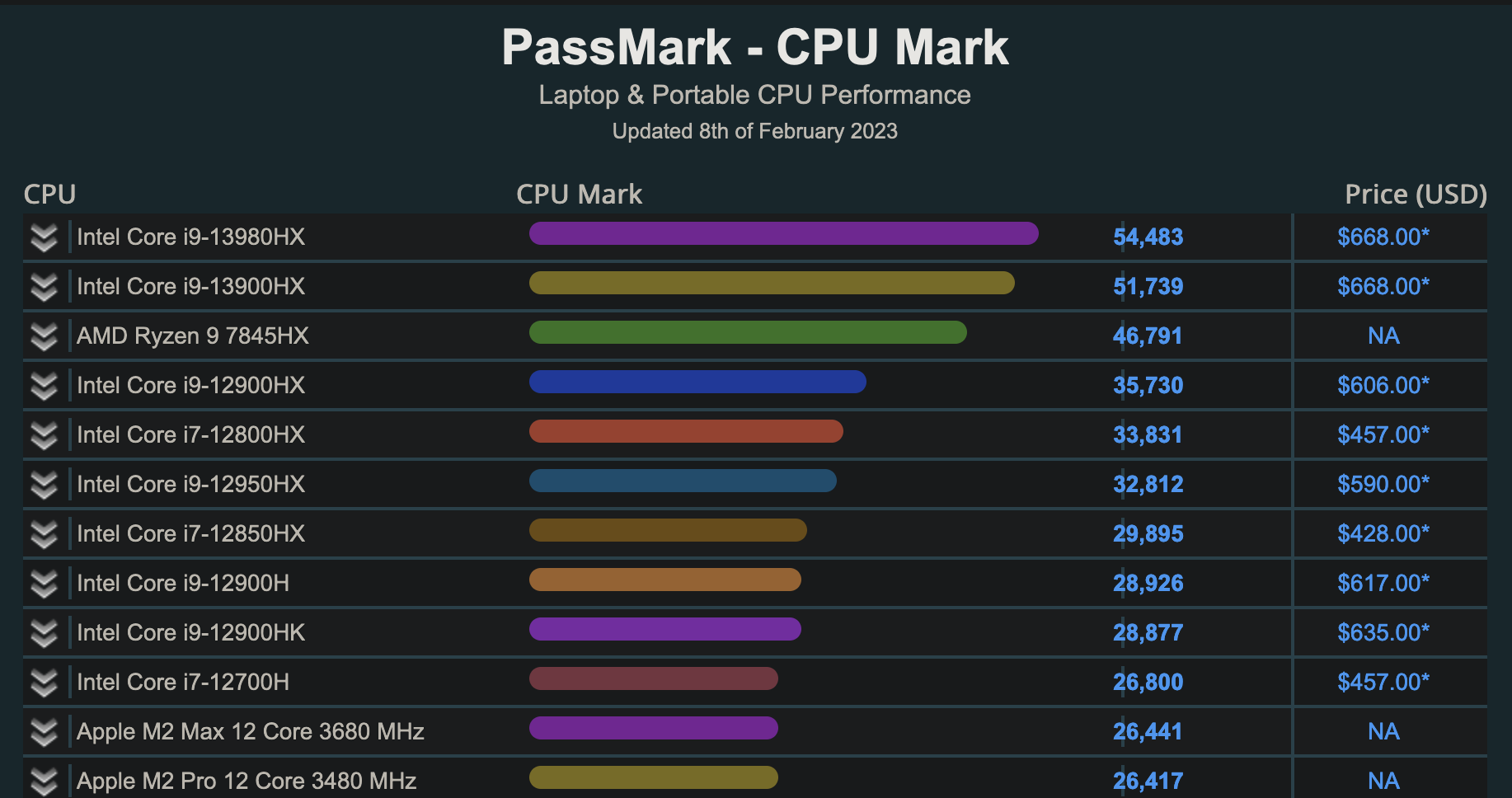 Unveiling the Specs – Unleash the Full Potential
If you're in the market for a high-performance gaming laptop, the Legion Pro 7i is definitely worth considering. Its impressive specs perfectly suit its powerful CPU and GPU, allowing lightning-fast load times and seamless multitasking.The display screen boasts an impressive 16:10 aspect ratio, offering a wider and more immersive viewing experience. With a resolution of 1600p, the visuals are crystal clear and sharp. With a 240Hz refresh rate, gameplay is smooth and lag-free. Despite lacking mini LED backlighting, the overall experience is still great. Plus, considering its top-tier hardware, the Legion Pro 7i balances affordability and quality.
Gaming Performance Redefined – Surpassing the Competition
The Lenovo Legion Pro 7i is an outstanding gaming laptop that outshines its rivals, like the Razer Blade 16 and Asus Zephyrus M16, in terms of gaming performance. Its performance is unmatched, except for the MSI Titan GT77, which has an RTX 4090 GPU. For those looking to stay within a budget, the Legion Pro 7i is an excellent option.
Aesthetics Meets Functionality – The Lenovo Design Philosophy
The Lenovo Legion Pro 7i boasts a refined and professional design that distinguishes it from other gaming laptops with more assertive aesthetics. It offers per-key RGB illumination and a practical light bar, striking an ideal balance between style and functionality. The impeccably crafted keyboard features a numpad and ergonomically separated cursor keys, ensuring a seamless gaming experience. The Legion Pro 7i is an excellent choice for discerning gamers who appreciate an elegant and sophisticated appearance.
Elevate your gaming experience with the exceptional Lenovo Legion Pro 7i. This remarkable laptop redefines the benchmark for top-tier gaming with its impressive power and affordability.